Dr. Stephanie Williams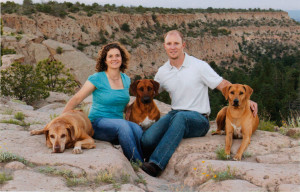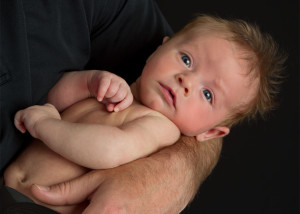 Dr. Stephanie Williams received her degree from Colorado State University. Prior to opening Ridgeview Veterinary Hospital with her business partner in December of 2007, she practiced in Clovis, NM.

Dr. Williams grew up in Los Alamos and was excited to return home with her husband, Garett, and their dogs "Eli", "Ethan", & "Emma".

In February, the Williams welcomed their first 'non-furry' child, Carter.

(photos by Don Taylor Photography)

---
Dr. Sarah Frogget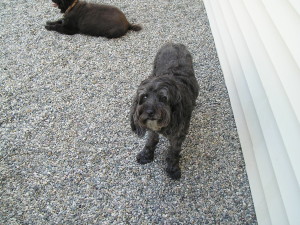 Dr. Sarah Frogget joined our team in 2012 and has been an excellent addition. She grew up in Los Alamos and is happy to be back!
---
Jeff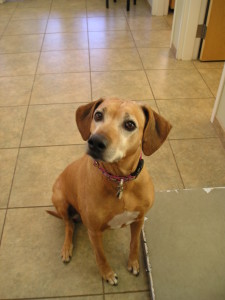 Jeff....well Jeff's dog, Libby. You may get to see "Libby" in the lobby as she often comes to work with her dad. Jeff is our Office Manager.
---
Terry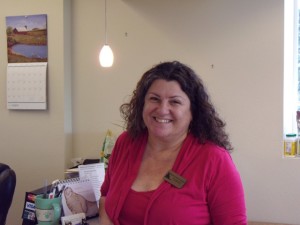 Terry is our wonderful receptionist....she will always greet you with a smile!
---
Nicole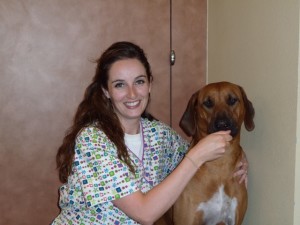 Hi, My name is Nicole and I am one of the Veterinary Assistants at RVH. I currently go home to a German Shepherd named Drucker, a Collie named Sam and a husband named Tony. In our spare time we like to do an array of outdoor activities including rock climbing and backpacking. I grew up in Los Alamos and have recently moved back after getting my Animal Science degree at NMSU (GO AGGIES!). My husband received a job at LANL and I have been finding a new appreciation for Los Alamos with its variety of activities.
I mostly enjoy working at RVH because of Dr. Williams' kind and compassionate nature. She is respectful and caring to all who enter her hospital humans and patients alike. Her dedication to her clients and pantients is completely unmatched.
---
Terri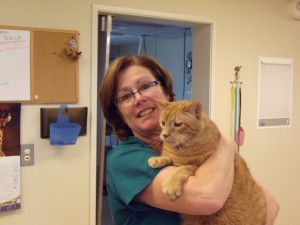 Terri is one of our excellent veterinary assistants. The clinic cat, "Lion", thinks she is pretty wonderful!
---
Alison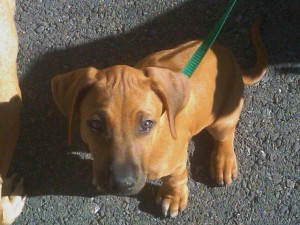 Alison is one of our excellent veterinary assistants. She takes great care of our patients.